The start of LLC volleyball season
Hang on for a minute...we're trying to find some more stories you might like.
Lake Land's volleyball is underway as the 2019-2020 Laker volleyball girls clash in their first home game this semester on Sept. 4 against Shawnee. With six schools to face this September, including a Homecoming game against Vincennes on Sept. 27, the time for students to fill the Field House on home games is officially here.
Ashli Wicker, the fifth year Head Volleyball Coach, has belief that there is an abundance of potential in this years team: stating "Ashlyn MacDonald is a returning sophomore and last year was the Great Rivers Athletic Conference Freshman of the Year. She has the bar set high for her so it will be an exciting year for her. Also a sophomore, Maria Gentry, we are expecting to have a great year, coming out of her shell and getting comfortable with playing at this level, and some freshmen too will take that big step up. Everyone will find their role really fast. The bar is set high and expectancy is set high so they're excited. "
As a former setter for the Lake Land Volleyball team, Coach Wicker knows how support can change a home game. Wicker says, "The girls love the support. They love seeing familiar faces in the stands and providing that Laker spirit. We do have parents come, we have administrators come, but it's nice to have students there that are giving to the culture of our athletic department… It's really hard to play really intense when its quiet. A gym that's loud and excited, when there's music, when there's a crowd cheering it really creates a fierce atmosphere to play in. For volleyball, it's hard to play in a quiet gym. The intensity is part of the game."
About the Writer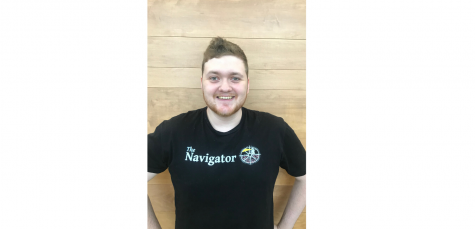 Chase Austin, Reporter
Chase is a sophomore at Lake Land College. He is majoring in Criminal Justice and intends to pursue a bachelor's in Homeland Security. In his free time,...