Student Center expansion nearing completion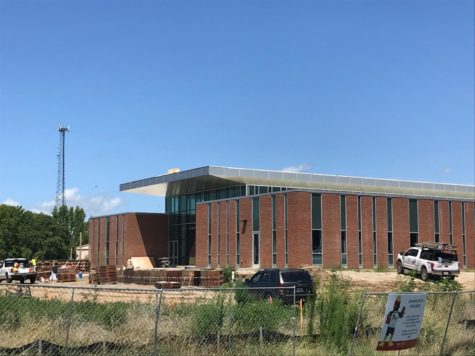 As many Lakers know, the Luther Student Center underwent drastic renovations as well as a brand-new expansion over the summer.        The project started earlier this year, and the main parts of the renovations have been completed with minor renovations being completed by October. These renovations have caused many key student resources to be relocated for easier access for the students.
The main purpose of the renovation is to offer students access to the services they need on campus all under one roof. TRiO, Student Life and Admission and Counseling services will all be moving into the new structure. Along with these facilities additional relocations will happen to the north side of the building.
The former admissions offices will be replaced with a brand-new book store. The college aims to have the Bookstore become more of a college store where students will be able to find more Laker merchandise, snacks, and overall will be a more inviting area in a convenient location for students. Along with the Bookstore, the Campus Nurse's office will also be moved to the north side of the building. These moves were pushed later in the year to avoid confusion for students picking up books. The renovations will begin at the completion of the main building and are scheduled to be completed in October.
On the south side of the building, students will find the Financial Aid and Accounting offices providing an easy one-stop shop for those needing to use those services. The Police Department will also be found on the south side of the building allowing a much closer presence on campus.
The new amenities of the student center feature an open lab area for students to work between classes. New lounge seating can be found for students to hang out, eat, study, and kill time while waiting for class. The overall goal is to offer a more welcoming place for students. New televisions were installed allowing students access to sports, cable or news. Vending machines, two microwaves, and an ATM can also be found in the lounge area.
The campus has future renovation plans for several areas on campus. The college received funding from the state to install renovations on Neal Hall. These planned renovations are in the works for the summer of 2021. The renovations will include transitioning Neal Hall to be powered using a new geothermal well field that will also be built, new carpet, new roof and new windows.    A Workforce Development structure will be built on campus, along with a storage building that will act as storage as well as provide space for the Building Construction Trade classes to have their own workspace.