Cross Country Mall hosts CIL-CON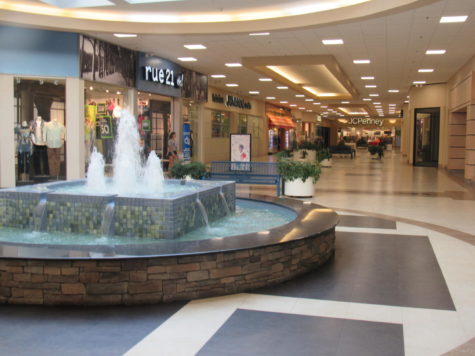 The 2019 CIL-Con will be taking place at the Cross County Mall. CIL-Con is similar to Comic-Con but focuses on the paranormal, horror, wrestling, and gaming. CIL-Con will be from Fri. Sept. 6 from 3 p.m. to 9 p.m. and will continue Sat. Sept. 7 from 10 a.m. to 9 p.m. There is free general admission to enter CIL-Con where there will be vendors, special guests, a CIL-Con cosplay contest with prizes, Scotty Rorek's Paranormal Match Game on Sat. at 6 p.m. in the Gaming Center and Zero 1 USA Professional Wrestling.
The CIL-Con cosplay contest will be on Sat. from 2 p.m. to 3:30 p.m. at the main stage in the Cross County Mall. The entry fee for the cosplay contest is $5 and there are two divisions. An adult division for ages 16 and older and a kids division for ages 15 and under. There will be top three winners in each division with prizes of CIL-Con cash, which can be spent at any of the CIL-Con vendors. In the adult division first place will be awarded $75, second place will receive $50 and third place will be given $25. In the kid division first, second and third place will each receive $25.
The Zero 1 USA Professional Wrestling live show will be on Fri. at 7 p.m. featuring a "Casket Match" between Gary Jay vs. "The Heavy-Metal Warhorse." There is only seating for 100 people with 50 first row seats for $15 and 50 second row seats for $13. There is free general admission for people to watch the live show while standing.
Some of CIL-Con's vendors and special guests include Chad Lindberg from CW's "SUPERNATURAL," Kadrolsha Ona, ghost hunters Gavin and Paula Kelly, and many more. CIL-Con is an amazing plan for the weekend for anyone who loves the paranormal, wrestling and cosplay.