Super Tuesday Sweeps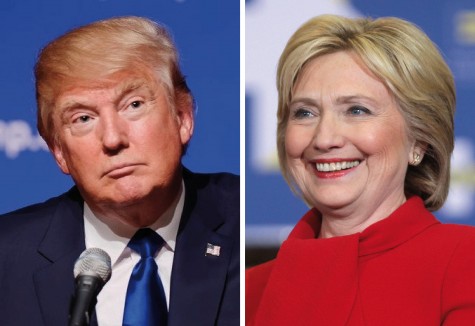 The people of Illinois have spoken, choosing Hillary Clinton and Donald Trump as their candidates for the 2016 Presidential election. Super Tuesday proved to be interesting, with six states choosing their candidates. Big states, such as Illinois and Florida were up for grabs, and this raised the stakes for all candidates, both democrat and republican. While many Illinoians are criticizing these candidates, many are overjoyed.
Donald Trump won the GOP vote in Illinois, with 38.8% total votes. Ted Cruz fell shortly behind, with 30.3%, and John Kasich finished third with a total of 19.7%. Marco Rubio squeaked in 8.7%, before shortly announcing his bid for the White House was coming to an end.
The Democratic Party had a significantly closer race, Hillary Clinton managed to pull ahead with 50.5% of votes, while her counterpart, Vermont Senator Bernie Sanders had 48.7% total votes.
Trump, despite having the highest unfavorable rate of any Republican contender, has seemingly taken the GOP by storm. With his cries of immigration reform and foreign policy transformation, many Americans have embraced this businessman-turned-politician. Trump, however, has met disapproval from much of the Republican party, Democratic party, and media.
Hillary Clinton is another candidate shrouded in controversy. Clinton has received criticism from her opponents, saying she is untrustworthy and unqualified. Regardless, Mrs. Clinton is pulling huge numbers. Clinton fans value her experience as First Lady and Secretary of State. She is the darling of the Democratic Party, standing for everything the party values most.
While Trump is revolting against the Republican Party, Hillary is standing hand-in-hand with the Democratic Party. Both candidates are blanketed in controversy and criticism, but seem to be winning over many Americans of every ethnicity, age, and genders. Who will become the next President of the United States of America? Voters will take to the polls in November, deciding one of the biggest elections in American History.