Livestock team continues success
Hang on for a minute...we're trying to find some more stories you might like.
What is livestock judging? Livestock judging consists of analyzing and measuring animals against a standard that is commonly based as ideal, it is also said to be a study of the relationship between an animals form and function.
At Lake Land, we have an award-winning livestock judging team, coached by Jordan Rauch. The nationally recognized team compete in the areas of sheep, pig, beef cattle and goat judging. Before being able to actually compete, during their freshman year team members are enrolled in a Livestock Evaluation course to practice for the extensive contests that they will be involved in sophomore year.
The team competes in more than a half dozen events across the midwest. Their season stretches from late summer to early spring. Some of the shows include the National Barrow Show, Tulsa State Fair, Premier Stockman, American Royal, NAILE, the National Western Stock Show, The Dixie Nationals, San Antonio Stock Show and Rodeo and the Houston Stock Show and Rodeo.
This past January the Lake Land team brought home Reserve Champion Team and an individual team member took High Individual Overall of the prestigious National Western Stock Show competition that was held in Denver. Livestock scholarships are awarded by coaches to students who have the outstanding ability to perform on the Lake Land College team.
At Dixie Nationals, the livestock judging teams represented Lake Land College well. This competition will hopefully prepare the sophomore team for their remaining contests in Texas and give the freshman more experience. The sophomores won fourth Overall, second place in Brahmans, fifth place in Continental cattle, third in British cattle, fourth in steers and fourth in reasons. The freshman earned fourth Overall, first in British, fourth in Brahmans, third in Continental, fifth in Steers and fourth in Reasons.
Front Row (from left to right) Maddie Fugate, Shannon DeHann, Jenna Girman, Lindsey Pugh, Lauren Burgener. Back Row (from left to right): Keaton Stoller, Tucker Schlipf, Landon Tadich, Cole Wilcox, Micah Snock

About the Writer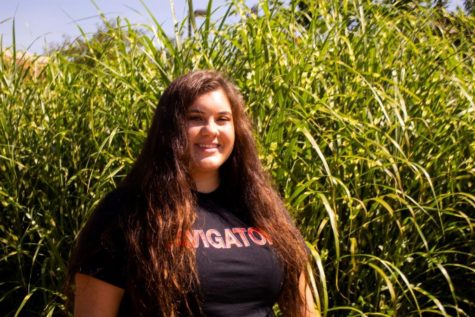 Madolyn Hackler, Business Manager
Madolyn Hackler is the Business and Advertising Manager for the Navigator News. She is a freshman in college at Lake Land this year and plans to be involved...