David Coleman, The Dating Doctor
Relationship expert David Coleman will be returning to Lake Land College for the second time this school year this time, to talk dating. During his first visit, Coleman focused most of his efforts towards getting students to understand what makes a great leader and an effective communicator. This time around, he'll be appearing under his professional moniker, the Dating Doctor, and will be talking to students about how to identify, cultivate, and maintain healthy relationships.
David Coleman began his professional career as the director of student life services at a college, overseeing the activities of student organizations. This career was a natural fit for Coleman, who earned his Master of Arts in College Student Personnel from Bowling Green State University. "Being around students so often for 14 years, you start to hear a lot about their social lives," says Coleman. "The only thing many of my students could think of doing was going out, getting trashed, and trying not to remember the weekend." But being recognized nationally as an authority on dating wasn't as simple as lending an ear to college students musing about their weekend debauchery.
Romantic relationships have been shown statistically to have a distinct effect on people's mental, emotional, and physical health. After all, people in negative relationships are more likely to develop heart problems, older people who've maintained strong relationships report living a better quality of life, and being able to build healthy relationships is a major contributor to career success. As a result of this significance, the title Dating Doctor isn't one that carries a light load. So, just how did Coleman earn that title and begin the speaking career he enjoys today?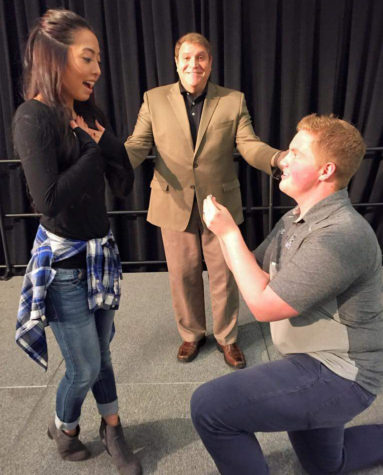 "My students motivated me to find better alternatives for them," he says. He then attended a national conference of Student life coordinators where he gave a presentation on dating. "Maybe half of the eighty people in the audience came up to me afterward and said 'if you come to our campus to give this speech, we'll pay you.'" From there, Coleman began his touring career. Coleman admits there was some hesitation to fully embrace his new career as the Dating Doctor, "In the beginning, I was thinking about losing my students who'd I become so connected with over the years," he says. "I began to realize that they were able to remain in my life and, on top of that, I get to meet all of these new students across the country and build connections with them."
According to his website, he's spoken to over 2.5 million people across North America and Europe at colleges, corporations, conferences, and military bases. One of his most intriguing experiences was his part in promoting the 2005 romantic comedy "Hitch." "I did what's called a satellite media tour (SMT) in promotion of the movie," Coleman says. "Just like in the film, there are many people that come to me for advice on how to get laid. I tell them they've got the wrong guy."
Being a dating coach— much like relationships themselves— has a lot more significance than just sex. "I think that that kind of 'pick-up artist' approach teaches people that people and relationships are disposable, and I'm not sure you can be more disrespectful. It's always about men trying to show other men how to get what they want out of women," he says. "The role of a dating coach, just like Will Smith character in the movie, is to help people improve relationships by teaching them how to avoid some of the pitfalls that most people have to learn through experience."
Ultimately, Coleman wants those who attend his show to have a better understanding of how to make their own relationships healthier, and he does it by addressing a multitude of issues beyond asking out your crush. "It's important that I update my speeches to be more inclusive of topics relevant to students today," Coleman says. "I talk about issues of gender, I cover consent, bystander intervention, and 'ghosting'. I have to do it all in an engaging way, or eyes will start to glaze over."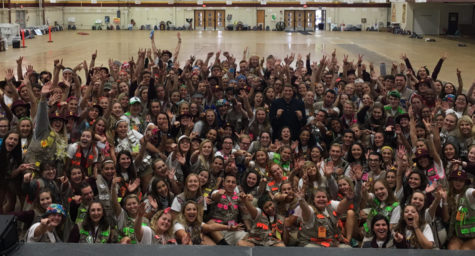 Coleman says he enjoys speaking to people in the military just as much as college campus events. "These people are so busy defending our freedom that, though they understand the significance of them, it's hard for them to focus on maintaining relationships," he says. "Because of that, they have a different level of appreciation for the information and advice I give them." College students, however, share a different disposition.
"Whether I'm at the University of Miami, or Michigan, or at Lake Land College, the life of college students isn't that different, so the same topics come up regardless," he says. "My background of working on a college campus allows me to come to them from a place of understanding, and every show I learn things from their questions that makes my future performances better."
Coleman hopes his show will improve as many student lives as possible and believes they're in a unique position to implement the tools he teaches. "It's not imperative that you start dating in college, but a place where you're surrounded by like-minded individuals on a similar path, is not a bad place to start practicing these skills," says Coleman. "And, it's about more than just romantic relationships, these things can help friendships and career relationships as well, so bring a couple of friends who need to hear it. The most unique thing about college students is that after they sit through the performance they say, 'I'm going to go use these tools into my life right now,' and they actually do it."