Laugh Your A*# Off in March
On March 3rd at 11 a.m. Rob O'Reilly from the Last Comic Standing will be in the Luther Student Center at Lake Land. Rob will be visiting just after the job fair and is the first of two comedians performing. There also will be free pizza and advising in March and a health and safety fair. Lastly the first event for April will be Wacky Chad a hilarious deadpan comic best compared to Napoleon Dynamite.
Originally from Cleveland, Rob attended Boston University, then moved to NYC, and now resides in LA. Rob is considered one of LA Weekly's Top 10 Comedy Acts to Watch and one of Funny Or Die's 30 Under 30. He has had several appearances on television and has toured over 400 colleges. He is a stunning 1.84 meters tall, and he has written and starred in The Last Pizza Commercial, which has no pictures on IMDb.   This has a decent rating of 6.5/10 and is pretty entertaining in my opinion. He is sure to leave students laughing, relieving some of the stress from morning classes. If his comedic abilities are not your taste, or are lacking references to pound town then students can also come see Jenny Zigrino in Luther Student Center at 11 a.m. on the 16th who is a raunchy female comedian.
Either way both comedians are SAB approved and will be way more exciting than depressingly eating a subway sandwich alone, consumed with your horrific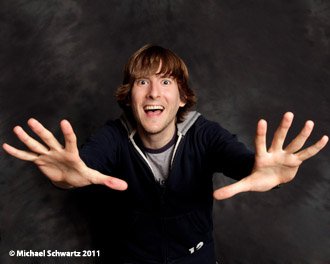 thoughts of pop quizzes and midterms. Remember to get involved at your college by going to these free events. Each week students can find flyers for events in every building on campus. So, have a good laugh in March and come see Rob O'Reilly the 3rd and Jenny Zigrino the 16th.