'Creed II' successfully balances sports and drama on a tightrope
Two of the most objectively difficult achievements in Hollywood film-making are rebooting iconic film franchises, and making a sequel that rivals its predecessor. With "Creed II"— the follow up to 2015's Oscar nominated "Creed"—  director turned Executive Producer Ryan Coogler achieves both in one fell swoop. Coogler handpicked Steven Caple Jr. ("The Land") to replace him as director on this film.
Michael B. Jordan returns as Adonis Creed, son of Apollo Creed (of original "Rocky" series fame) to fight Vitor Drago ( played by boxer Florian Munteanu), the son of Ivan Drago who infamously killed Adonis' father in the fourth installment of the original "Rocky" series.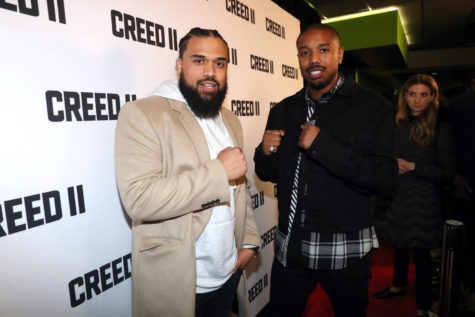 In the first film, Jordan gleamed as the foolhardy and endearing amateur boxer on a mission to live up to the shadow cast by his namesake. Along the way he receives guidance from his mother, Mary Anne Creed (Phylicia Rashad), falls in love with free-spirited Philadelphian Bianca (Tessa Thompson), and is trained by Rocky Balboa himself (Sylvester Stallone). The sequel has the entire main cast reprising their roles in addition to supporting cast members Andre Ward as boxer Danny "Stuntman" Wheeler, and Wood Harris as his trainer with ties to Adonis' father. Perhaps the most outstanding appearance in the cast is Dolph Lundgren, who returns as Russia's menacing former champion, Ivan Drago.
The events of "Creed II" pick up three years after Adonis' loss to Ricky "Pretty Boy" Conlan at the end of the first movie. Adonis has become something of a phenom in the boxing world and risen to worldwide acclaim, and is mulling over a decision to move to Los Angeles from his training grounds of Philadelphia. But, before he books it to the west coast, he receives a challenge from Viktor Drago which he accepts, much to the chagrin of Balboa.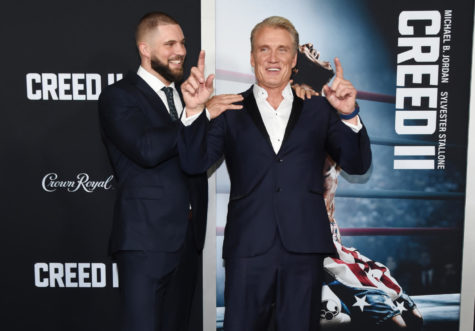 The movie does a masterful job of introducing Adonis as a superstar boxer while simultaneously posturing him the underdog in the upcoming exhibition. Making a true sports film that's an Oscar worthy box office success is an ambitious endeavor to say the least. Most films fail this by leaning so heavily into the dramatics that capture the attention of the Academy, that the sports part of the sports film takes a backseat. While it is possible to get a great movie out of that formula (see: "Million Dollar Baby"), it feels like more of a drama about a boxer, than a boxing movie with some drama.
"Creed II" escapes this fate by adding in a third element— vengeance. This looming spirit of revenge against the man who killed Adonis' father adds a third arm to the scale. It allows this boxing film with a cast capable of outstanding dramatic performances, to revel in the fiery energy of a pulse-pounding action flick. However, the pulse-pounding is neutralized just enough by the constant presence of boxing and the glimpses into Adonis' real life issues that the film remains digestible and entirely "sporty."
Jordan, Stallone, and Thompson give stellar performances and alongside Caple Jr.'s creative and gritty direction style, the film is destined for spot at the top of the box office, and on every awards season nominees list.