A look back at Dr. John's 'Gris Gris,' a welcome break from holiday tunes
       They call him Dr. John and you might know him for some of his other works such as "Right Place Wrong Time" which hit the top ten charts in 1973 or by his more recent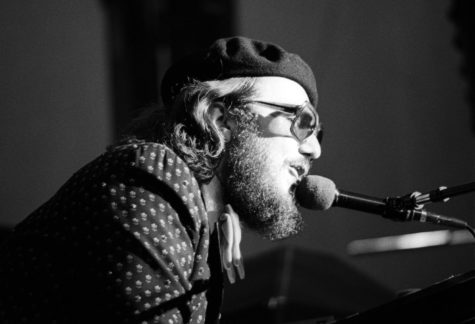 works with Disney movies such as "Down in New Orleans" in The Princess and the Frog, his cover of Cruella De Vil for the live-action 101 Dalmatians movie in 1996 or his cover of The Bare Necessities during the end credits of the most recent Jungle Book adaption. But, you likely don't know him by his debut album: "Gris Gris".
Released in 1968, this album captures a bizarre and colorful mood drenched in Cajun and New Orleans vibes. Rolling Stone's Tom Moon describes it as "a New Orleans appropriation of California Psychedelia"; a very appropriate description by my measure. Turn these tunes on and you'll hear some voodoo themed grooves that tell a story placing the artist as a Medicine Man with supernatural powers and potions to cure and curse others with.
The album starts with a shady saxophone tune as it slides into the first track: "Gris Gris Gumbo Ya Ya". The mood of this song is ominous yet oddly enchanting as we hear Dr. John introduce himself; delivering the lyrics with his distinct smooth growling voice. The vibe of mystery gives way to the chant-like "Danse Kalinda Ba Doom". To a new listener, this piece can be downright frightening. However, listening to the album as a whole, it earns its place in contributing to the mood and the mental imagery. Giving the chant a chance, its charm grows on a listener. The third track, "Mama Roux," returns Dr. John's voice back to the forefront in a catchy jam with a laid back vibe that's just so catchy.
The next couple of tunes, "Danse Fambeaux" and "Croker Courtbullion" are reminiscent of the second track, but with different vibes. "Danse Fambeax" is a lot more cheerful while "Croker Courtbullion" is a track that actually gave me nightmares as a child when my father would listen to the album on long car rides. These two tunes are once again drenched in a sense of culture; the different moods they present really fleshes out the album's sense of character.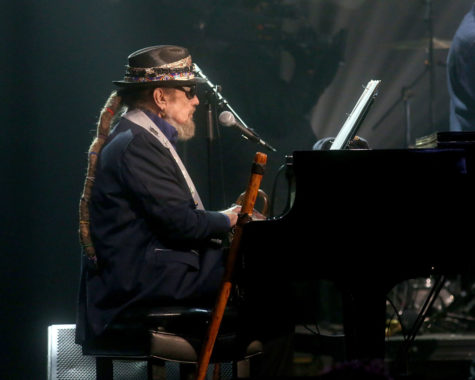 As we continue to listen, we get to Jump Sturdy; a charmingly off-beat song about a very bizarre woman with magical powers who came out of the swamp like "a crazy fool" and came into conflict with the other mystical powers of the Bayou. Finally, we get to "I Walk On Gilded Splinters" which could be described nothing less as a battle song. I suppose the one thing reminiscent of the theme of the lyrics is some rap tunes that talk about getting back at an enemy. However, the sense of intimidation is heightened by sounds that sound like they are from a night-time forest and chants that sound almost inhuman. The tune itself is extremely catchy and not all that uneasy on the ear with a steady beat played on what sounds like bongos that fades in and out behind the bass and brass instruments that give a strong sense of dynamics to the composition.
So when the weather outside gets frightful and you are tired of songs that remind you of that very fact, you can take some advice from a wise self-proclaimed medicine man and try a little bit of Gris Gris to spice up your music selection. It'll take you to a warm dark place out on the Bayou where magical forces, trickery and culture abound in the world of Dr. John.