'Bohemian Rhapsody' illuminates the story of Queen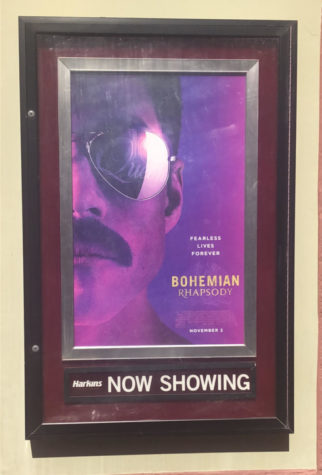 The group Queen is a band that was established in 1970, they had several number one hits and had hundreds of concerts during their touring years. It is no doubt that this
 band deserves its own film. Freddie Mercury is played amazingly by Rami Malek. Not only does Malek play the role at an elite level, but he also developed and got lessons on his Mercury accent, as well as his gestures and facial expressions. The detail that Malek pays attention to is on a microscopic scale. The movie focuses on a lot of the huge things that the group did but mainly their differences. The film showed the band when they experimented with drag dress in their music video for I Want to Break Free.
Mercury's bisexuality was also a big point that was portrayed in the film because that was seen as very different in that era. One of my favorite parts of the movie is when you are shown ways that they use to get experimental when it came to their studio time, it shows the band swinging guitar amplifiers from the ceiling by rope, and putting aluminum trash cans over their vocal microphones.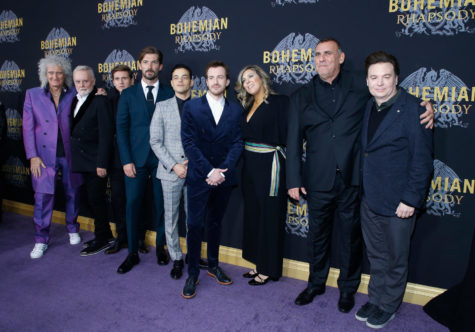 A good story to a band always starts with the struggle to be someone. In the beginning, Mercury approaches a band that recently lost their vocalist, he then invites himself to join their band but the two members reject him because of his teeth. After they make fun of Mercury's teeth he sings for them and says "I'll consider your offer." The band was obviously very successful and it shows very well throughout the film as Mercury receives several multi-million dollar offers from various record companies, it shows the extremely large venues they play and the fame they received. Throughout the film there are also several comedic parts and will surely make anyone laugh. As many know it is no surprise that in the end they show the time in which Mercury has consequences from his heavily active sex life and drug abuse, as he is diagnosed with the AIDS virus and dies from AID related illnesses. Overall the movie is an amazing picture of Mercury's life and the band's success.