"We can know that we are doing something to help other people": LLC instructor makes a difference
Hang on for a minute...we're trying to find some more stories you might like.
Helen Hendren, human services coordinator and instructor, began her college career at Lincoln Trail college right out of high school. "I thought I wanted to be a nurse." she said, "In high school, my grandparents were always like 'oh Helen you would be a wonderful nurse." However, she quickly discovered during her clinical that this wasn't the right route for her. She transferred to Lake Land for a semester and then found herself at EIU. There she received her bachelor's and master's degree in family and consumer science. "I just knew I wanted to help people, I just didn't know what aspects," she said regarding her shift from nursing.
Before becoming an instructor at Lake Land, Hendren worked in the field of Human Services. "I worked with the elderly, I worked with the developmentally disabled and I worked with the mentally ill." She brought this experience with her when she became an instructor. She has two sons, and her oldest was just starting school when she took on the role of an instructor. Her job at the time was very family friendly and understanding for their employees with children and daycare or after school programs "but, I knew the job I was in was very stressful." she said.
Her plan was to go back to Eastern to get her teaching certification, but she discovered that it would actually take her more time to get the teacher certification than it would have been for her to just get her Master's degree. "I knew I could work with adults, I liked working with adults. I love children. I just didn't know if I could work with children as a teacher."
"I always liked Lake Land. My time here was a very positive experience." Her own experience with the former coordinator of Human Services is how she became aware of the open position.
Hendren teaches a number of classes for human services majors and brings in guest speakers from different environments and branches of human services to help inform students. Apart from teaching, she is the faculty advisor for the Human Services club. She is also on the advising committee and the General Education committee.
"The passion I have for helping others, and wanting to get it across that even though this is a field area that we're not going to get rich, but we can make a living and support ourselves. We can know that we are doing something to help other people." She doesn't like to simply lecture in her classroom, she works to create an open dialogue between herself and students. "I learn so much from my students every semester. I only hope that my students are learning as much from me as I am from them."

About the Photographer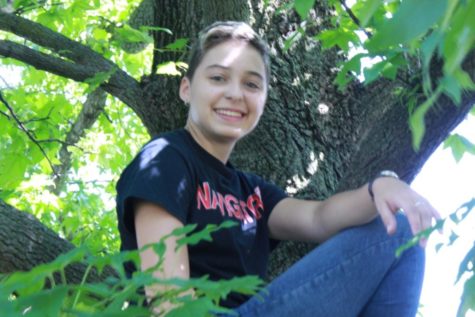 Zoë Donovan, Editor-In-Chief

Zoë is the Editor-In-Chief of The Navigator News. She started working for the Navigator in August of 2017.  Zoë is an English major with a love of...