LLC library to honor veterans during month of November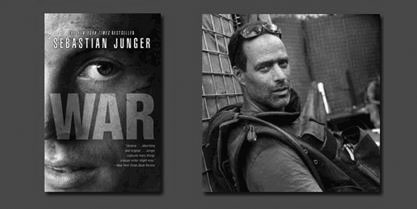 The library will be hosting campus events to honor veterans for the duration of November. One of the ways the library is honoring veterans is through the Designs of Duty display. Designs of Duty was put to
gether by the Booth Library at EIU. It features the tattoos of the following veterans from Central Illinois: Eric Hiltner, Wilson Reynolds, Ken Fernandes, Random Clavin, Adam Griffy, Shane Wright a
nd Lyle Gordon. The display tells their stories as well as sharing the inspiration of the tattoo. The display will remain at Lake Land until Dec 3rd before moving to Newman Regional Library.
Sarah Hill, the Information Services Librarian, hopes that next year Lake Land might create its own display with a similar theme featuring veterans on campus. Hill asks Laker Veterans who are willing to share their tattoos and stories to contact her at 217-234-5440 or at [email protected].
Lake Land is also a hosting a book and movie discussion to honor veterans and service members through better understanding and education. Lakers can get involved in two way. The first is by reading War by Sebastian Junger, which tells his story as part of the 173rd Airborne Brigade and his time in the Korengal Valley in Afghanistan. Another way to get involved is by watching his documentary Restrepo, which covers the same time period. Both of these are available for checkout at the library or can be purchased. For additional resources, those interested can check the library's page for a November research guide.
The discussion will take place in Webb Hall in room 081 on Wednesday, Nov 14 at noon. All students, faculty and staff are invited and encouraged to participate.