Way Too Early: NBA Awards Predictions
October 30, 2018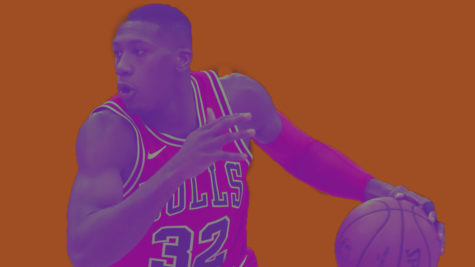 Most Improved Player: Kris Dunn- Chicago Bulls
Rumbling quietly beneath what was a heated summer around the league, were talks coming from the Bulls' camp about impressions of 3rd year point guard Kris Dunn. Dunn was acquired by the Bulls in the 2017 offseason in the trade that included Zach Lavine for All-star shooting guard Jimmy Butler. Dunn made a splash in his first season in Chicago, and by all accounts, only seems to be getting improving.
Honorable Mention: Josh Hart- Los Angeles Lakers, Julius Randle- New Orleans Pelicans, Frank Ntikilina- New York Knicks
Sixth Man of the Year: Isaiah Thomas- Denver Nuggets
Veteran point guard Isaiah Thomas has seen a turbulent fall from grace since his record-breaking all-star 2016-2017 season in Boston. He was acquired by the Nuggets in July and will come off the bench for the team this season. With Thomas' track record, it's hard to imagine him giving anything other than his best effort regardless of the role. Considering that his best landed him an All NBA team selection the Sixth Man award seems like a fair shake.
Honorable Mention: Lou Williams- Los Angeles Clippers, Fred Van Vleet- Toronto Raptors, Will Barton- Denver Nuggets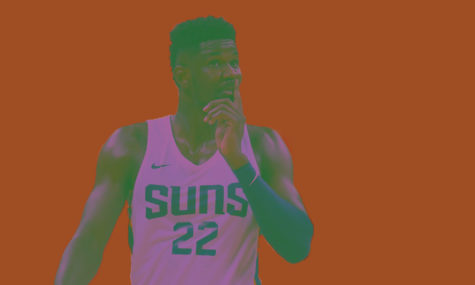 Rookie of the Year: Deandre Ayton-Phoenix Suns
Suns rookie Deandre Ayton turned heads in the preseason with impressive rebounding and scoring performances. His rookie debut against Mavs rookie Luka Dončić was an outstanding 18 points and ten rebounds on 8-11 shooting. As a starter and centerpiece for the team, Ayton is in the perfect situation in Phoenix to produce a ROTY season.
Honorable Mention: Luka Dončić- Dallas Mavericks, Wendell Carter- Chicago Bulls, Shai Gilgeous-Alexander- Los Angeles Clippers
Defensive Player of the Year: Joel Embiid- 76ers
Embiid teetered on the edge of All Defensive first team honors for the past season and this year considering his physical improvements in the off-season, it seems like he'll be even more capable of being a solid rim protector. It's important to acknowledge that the best candidate for the award would be Anthony Davis, it just seems unlikely— given the recent history of voting— that voters would comfortable voting for Davis for MVP and DPOY.
Honorable Mention: Anthony Davis- New Orleans Pelicans, Giannis Antetokounmpo- Milwaukee Bucks, Rudy Gobert- Utah Jazz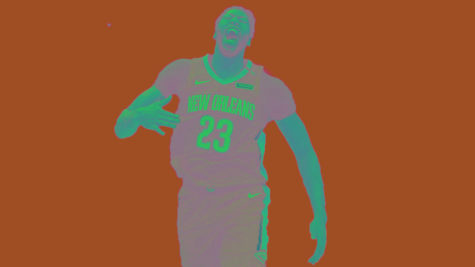 MVP: Anthony Davis- New Orleans Pelicans
Anthony Davis has been on the shortlist for MVP for the past two years and in last season's playoffs, his name was being floated around as the potential best player in the league overall. Davis is past his days of physical fragility and has turned into a unanimous top four player on either end of the court. Given his elite scoring and shot blocking ability, Davis could easily be in the running to be both the NBA scoring champ and number one shot blocker. All of that on top of a likely second round playoff run for the Pelicans puts Davis at the top of the list for 2019 MVP.
Honorable Mention: LeBron James- LA Lakers, Giannis Antetokounmpo- Milwaukee Bucks, Kawhi Leonard- Toronto Raptors