Where are they now: Lori Clarke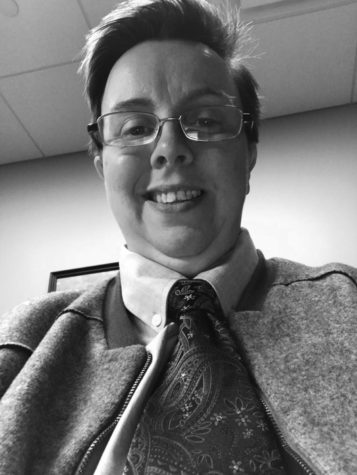 Lori Clarke is currently an Associate Professor of English and Journalism at Elgin Community College. She is also the faculty advisor for their own student publication, the Observer. However, she has humble beginnings at Lake Land's own student newspaper. When she attended Lake Land, the newspaper was not called the Navigator, rather it was known as the Lighthouse.
At the time Lake Land still offered a journalism program to its students "I knew in high school that I wanted to go into journalism". However, "When I went to Lake Land I was kind of clueless". Her advisor, also the student life director, thought she'd do well as a sports editor for the newspaper. By her sophomore year she had become the Editor-In-Chief. Her staff was small, "We had maybe three or four people on staff". They had a few people providing photos.
After Lake Land she transferred to Southern Illinois University and worked on their student publication as well, The Daily Egyptian. After that she worked for a few trade magazines, and began to question whether or not she wanted to go back to school for a different career "there was a brief time that I wanted to go back to school to become a veterinarian". That passed, but she did decide she wanted to go back to school and get her Master's Degree in English from DePaul in Chicago.
She really enjoyed her time at Lake Land and the opportunities that were given to her that allowed her to be involved with the Lighthouse and the college. "I tell my students all the time that they were the two best years of my life."