The Rocky Horror Picture Show comes to Effingham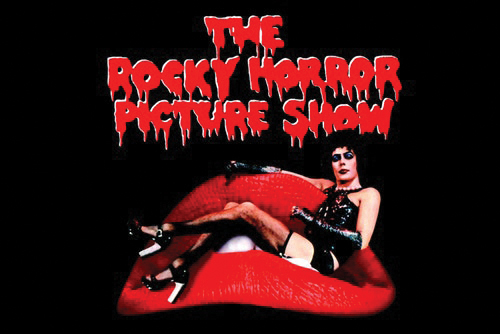 As Halloween approaches, so do the spooky traditions of the season: trick-or-treating, haunted houses, pumpkin patches, scary movies etc. One movie that has won over millions of people since its release in the 70s is The Rocky Horror Picture Show. This is a musical that takes you on a bizarre and semi-spooky journey. It is filled with songs, vibrant costumes and characters, as well as a bit of gore, which allows it to fit right in with the season.
The cult following of The Rocky Horror Picture Show originated at the Waverly Theater in New York, where fans began to arrive in costume and shout the dialogue while using props that corresponded to the scenes on-screen. Eventually, there was a pre-show cast that arrived to portray the characters and entertain the audience.
Since there is such a large fan base surrounding it, Rocky Horror viewing parties and even live shows with actors onstage have become quite popular. If any of this sounds interesting to you, or you're already a self-proclaimed Rocky Horror fan, you're in luck! You can celebrate the season with a screening of The Rocky Horror Picture Show at the EPC on October 27th!
As a fan of the the musical, I decided to attend the screening for myself last year, and will be attending this year as well. During the screening, The Effingham Performance Center was packed with fellow fans of the cult classic. This is an experience that enriched my love for Rocky Horror even more. It's so interesting to see a place full of people dressed in Rocky Horror costumes and full of energy as they all gather to spend the night watching a fan favorite. The crowd is encouraged to dress up and recite the dialogue of the movie. There will also be a costume contest for those who decide to dress up. Guests will receive a goody bag at the beginning of the night so that they can participate in the on-screen directions for an interactive experience of the show. The screening of The Rocky Horror Picture show is definitely something that I'll add to my fall traditions list for years to come! If you have never experienced it for yourself, I would encourage you to take part in it during the fall season.