ASL Should fulfill language credit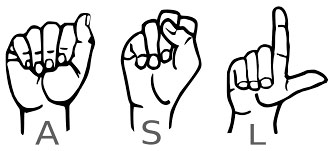 American Sign Language or ASL is a dynamic, visual language that is used by the deaf community in the United States. Though ASL is one of the most widely studied languages in America, it is also the least widely accepted language by high schools across the country. Many high schools do not offer ASL classes or refuse to accept ASL as a student's high school language requirement for graduation.
Many negative narratives have also been imposed on those that are interested in learning the language.
Just a handful of the falsities that I have heard include, "ASL is for kids that have learning disabilities and can't communicate, take a real language course." or "You're not deaf- why do you need ASL?"
Comments like this deterred me from studying ASL, though I had always admired those knew the language proficiently from afar.
From a purely academic standpoint, American Sign Language measures up to every spoken language. ASL has the same, if not more, levels of complexity, utility, and aesthetics as any other language. Signing is more than "gesturing" or "acting out" what one means to convey. Instead of learning syntax, grammar, spelling, and punctuation, students of sign language learn words from more than 50,000 words in the ASL vocabulary. Signing words also require proper hand shape patterns, facial expressions, and learning the unique structure of the language. Signers can use puns, drawing similarities between words with various hand shapes and movements. In this way, ASL creates a vibrant range of visual poetry and performance art.
The bottom line is this: Deaf culture simply is undervalued in our society. Because of this, the language is extremely inaccessible to those who either need to learn or would like to learn. Hard of hearing and deaf individuals feel outcast and ostracised due to the ignorance that the general public holds, sometimes unknowingly, against them. ASL may not be a "foreign" language but its culture is entirely its own. As a minority group with a history of fighting against oppression, the Deaf community deserves a place at the table.
Even today many ethical arguments have been raised against ASL students. New hearing aid technology sparks controversy about deaf education and the exploration of what it means to "fix" a disability. Every one of these arguments is tied to the language that forms the powerful epicenter of Deaf culture.