College to host Transfer Day
Hang on for a minute...we're trying to find some more stories you might like.
Lake Land College's Student Activity Board will be hosting Transfer Day at the Lake Land College Field House on Wednesday, Sept. 12 from 11 a.m. to 12:30 p.m. Representatives from many colleges and universities will be in attendance to answer any questions students may have about transferring to a four- year institution. Students can glean more information about the admissions process, cost of tuition and fees, special accommodations, housing opportunities, declaring a major or any general questions about the university. The event is free and is open to all students. Institutions that will be attending the Transfer Day event include: University of Illinois at Urbana-Champaign, Illinois State University, Purdue University College of Agriculture , Kansas State University, Western Illinois University, Franklin University, Lakeview College of Nursing, St. John's College of Nursing, Eureka College, Northern Illinois University, Butler University, Criminology & Criminal Justice at SIU Carbondale, Barnes Jewish College, Quincy University, Murray State University, Illinois College, Lincoln College
Indiana State University / Online, University of Missouri–St. Louis, Millikin University, Northern Illinois University, Southern Illinois University Carbondale, Lincoln College, Eastern Illinois University, Lakeview College of Nursing, University of Illinois Springfield, Franklin University, Quincy University, Goldfarb School of Nursing at Barnes-Jewish College and McKendree University Online Programs

About the Writer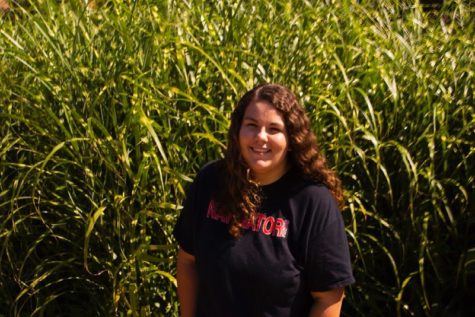 Abigail Buenker, Managing Editor
Abigail is currently the Managing Editor of The Navigator News. In years past, she worked on staff as the Copy Editor and Business Manager. In her current...