The final Warped Tour review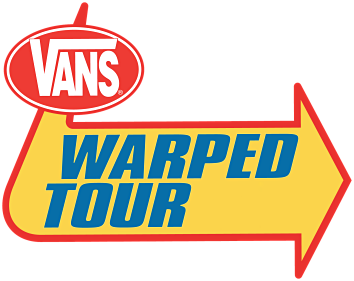 After 24 years, Warped tour came to a close this summer. Milwaukee was the ideal venue for the festival, just a few hours south there were reports of heat sickness at the previous performances reported due to the high temperatures. However, the lakeside venue at the American Family Insurance Amphitheater offered a breezy event for everyone.
The festival was full of people, but it didn't feel crowded or packed. With seven stages, and more than 70 bands, scattered throughout the venue, music was a constant. Given this, it is impossible for anyone to see every performance.  The performances are also much shorter than a regular concert. Each band performed for around 30 minutes at a time.
The Maine gave a wonderful performance, providing a mix of their original music, but not shying away from their more recent songs. As always, John O'Callaghan put on an unforgettable performance.
Mayday Parade's lead singer, Derek Sanders performed barefoot while wearing bright pink swim trunks. They stuck mostly to their classic hits, including "Jamie All Over", "Oh Well, Oh Well", and "Black Cat".  Mid-set they played "Piece of Your Heart" from their latest album. Given it was the last tour with Warped, a wave of emotion was felt throughout the crowd as lines like "If I could go back, I would do it all over with you again" played over the speakers. Derek Sanders, in his bright pink shorts, could be seen at the exit of the venue at the end of the night selling signed copies of their CDs for $10.
When most think of We the Kings, they think of "Check Yes, Juliet". Instead of opening with their most iconic song, We the Kings opened with a cover of "My Heart will go on". During their performance they got the whole crowd to follow along with dance moves as they were recording for an upcoming music video. They did not disappoint and played "Check Yes, Juliet" to an ecstatic crowd.
3Oh!3, offered a dynamic and exciting performance, though they played only one or two full songs. Instead, they mostly sampled from their various hits. It made it difficult for the audience to follow but offered a fun experience nonetheless.
Simple Plan closed out the day at the Journey's Right Foot stage. Ending at nearly 9:00 in the evening, they stuck to their classics, including "Jump" and "Welcome to My Life". Simple Plan has toured with Warped on and off since 1999, only 4 years after the first Warped Tour.