Professor X: Revealed
Hang on for a minute...we're trying to find some more stories you might like.
It's another Tuesday morning for Professor X. He walks into Northwest around 10 a.m., Espresso Royale iced coffee in hand. He greets his coworkers and makes his way to a fully decorated office door. There is an onion article, a Safe Zone sticker, and various comics about language. My favorite piece on the carefully curated door is art his daughter made.
This professor is the only Spanish instructor at Lake Land. If you still haven't guessed, Casey Reynolds is this semester's Professor X. Some students may know Casey by his Composition I course. Outside of teaching, Casey spends time with his children, a seven-year-old daughter and three-year-old son. They attend local activities in Champaign, after Casey gets home from Lake Land. Recently, they all went to a story hour at Champaign Public Library about a Peruvian native language and Spanish.
Casey looks at the clock and realizes it's time to teach a course. On his way out the door, he grabs his coffee and books, a delicate balancing act. As I leave our interview, he calls out "Chao!"

About the Writer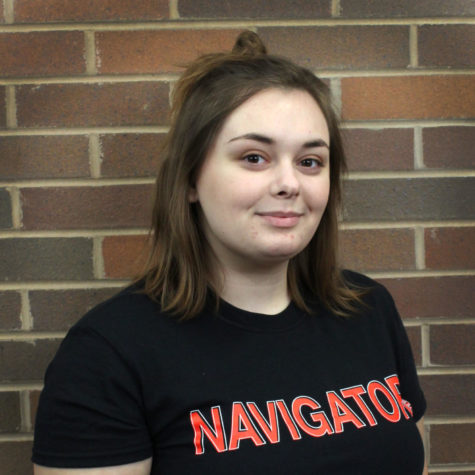 Catrina Oberfeldt, Multimedia Manager
Catrina is the Social Media Manager for The Navigator News. In fall of 2018, she will graduate from Lake Land with a degree in Environmental Science, planning...