Lucinda Horton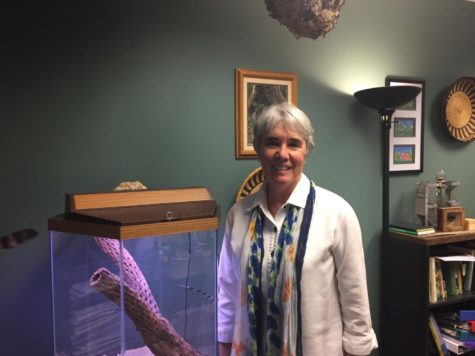 Originally a Lake Land graduate herself, Lucinda Horton currently teaches botany, zoology, microbiology, invertebrate zoology and general biology. However, this is her last semester with the college as she will be retiring soon.
Lucinda has been with Lake Land since the school's early days, when she was getting her associates degree.
"Lake Land was a new campus. There were only two buildings out here, so we had classes all over Mattoon, in church basements and jr. high school cafeterias," Horton said.
Following her associates in science, she wasn't sure what she wanted to do and ended up settling down, getting married and having children. It was only about 12 years later that she would go back to college to get not only her bachelor's but also her masters in botany.
Horton began her teaching career at EIU. She hadn't originally intended to go into teaching when she'd decided to go back to school.
"I was a little more inclined to do field research," she said, "but a position opened up very unexpectedly and they didn't have anybody to do it."
She had taught some before, as she had been  a graduate assistant with the college.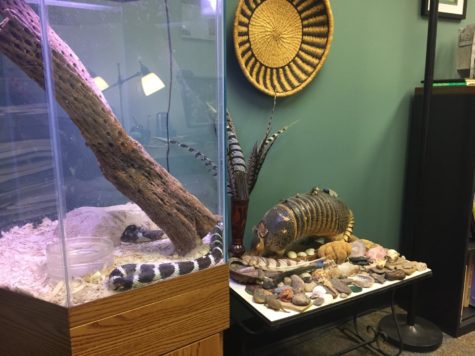 "I taught a lot and I really loved it."
Her position at EIU was not on a tenure track and after five years, she would find herself back at Lake Land and teaching in the science department.
"When I was a student here the science faculty were so great, and when I came back to teach here they were all still here."
On campus, Horton tends to the greenhouse in Neal Hall. Outside of Lake Land, she is on the Board of Directors for Douglas Hart Nature Center and is on the Advising Committee for White Side Gardens in Charleston.
"I'm going to miss the students incredibly. I'm going to miss my co-workers. You are in a place for 25 years and they become your family," Horton said. "[The students] they keep a person young."
She plans to spend most of her future free time in her own garden at home where she grows flowers, vegetables and fruit.
"I can just spend all my time there and I'll be really happy to do that, because that's really what I love to do."