Rocking out with MISSIO, The Maine, Morgan Saint, and more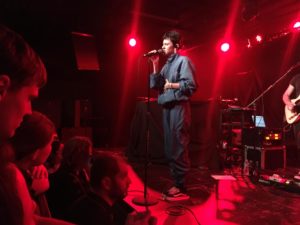 A relatively new artist, Morgan Saint released her first EP in 2017. Though her music can only be described as pop, it far surpasses today's pop in both intelligence and emotion. Though her EP, '17 HERO' is mostly a collection of songs about boys, Saint adds an element of introspection. Her careful consideration of how each relationship impacted her is more evident in concert, as she took the time to tell stories between each song. Saint is an excellent performer, but her stories added a personal element to the performance. As a deliberately single person, I didn't expect to feel anything in particular during the show, but I was proven wrong. Her voice somehow carried me through feelings of heartbreak and love that I'd hoped to avoid for a while longer. And the feelings weren't even that bad.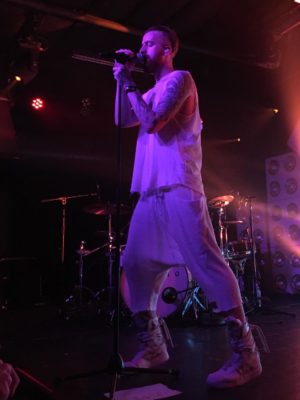 Austin-native alternative/techno band MISSIO never disappoints live, from impressive vocals to well-coordinated lights. This was my second time seeing them on the same tour, so the show ran exactly as well at it did in Chicago. But this time, I got a spot in the front row. Seeing the set from a different perspective made the experience even better. I learned that lead singer Matthew Brue is a HUGE fan of eye contact, which took some getting used to. Overall, it made the show feel a lot more intimate. It's also worth noting that the people I met in line made the show all the better, as I had someone to talk to throughout the night.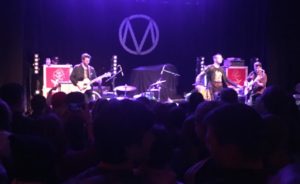 On this tour, fans had the unique opportunity to see The Wrecks acoustic—but not by the band's choice. The band left a trailer of equipment and half of its members in Canada after some malfunctions. But, the band made the most of it and put on a fantastic show. Their crowd interaction was top-notch, as they had conversations with and told stories to the audience. They even had the crowd play the shaker and tambourine during their cover of 'Are You Gonna Be My Girl.' Vocalist Nick Anderson continuously made jokes about and apologized for the acoustic set-up, but I almost think I preferred the acoustic set.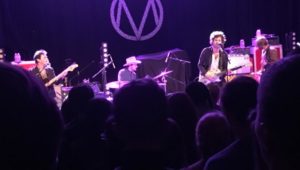 Brit-pop inspired Phoenix-based band The Technicolors has all the elements of a good band. They've got style, talent, and originality, but something is completely lacking live. I stayed tuned in for one song, then promptly spaced out for the majority of their set. There was very little crowd interaction, and it was easy to feel like the band was just playing a set on auto-pilot. It wasn't about the crowd. It wasn't about anything. There was no passion. The one shining moment of their set was their cover of 'Wild Thing,' because if the band wasn't interacting with the crowd, at least we could interact with each other and sing together.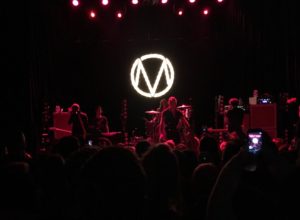 This was my sixth time seeing Phoenix-based emo band The Maine, and I mean it when I say that they will never be a disappointing show. This is the first tour in a while where they've broken out some old songs, which were much-needed additions to their set. The best thing about The Maine is that it's an interactive show. Lead singer John O'Callaghan always has an eye on the crowd and makes the show about the people. From talking about the news with the kids in the front row, having fans in the crowd lead a song, and shouting out a little boy on his dad's shoulders in the back, it's easy to see the sense of community O'Callaghan strives to create. It's also easy to see that the band doesn't take itself to seriously, making jokes about everything from lizards 'n space to HGTV, and even making jabs at themselves: "This song isn't by us, which means you probably know it" before playing 'Wonderwall.' Long-time fans and first-time listeners alike can enjoy The Maine's lively shows.