Educate yourself for the general election
Hang on for a minute...we're trying to find some more stories you might like.
Local politics can be hard to keep up with. It's easy to understand why many young voters feel overwhelmed and under-informed. But, an informed public which expresses its view by voting is essential to democracy. So, let's try to make this simple. Here's a run-down of what to expect in the 2018 general election which will be held on Nov. 6, 2018.
The most impactful position up for election is the governor. Incumbent Republican Governor Bruce Rauner is running for re-election. His top opponent is Democrat J.B. Pritzker, who pushes for progressive values and the improvement of education and health care.
Illinois' Attorney General position is also open, as Lisa Madigan is stepping down after her fourth term. Top candidates are Democrat Kwame Raoul and Republican Erika Harold. Raoul is currently a Senate member. His focus is on criminal justice, firearms, and health care. Harold is an Urbana High School graduate who went on to earn her Juris Doctor from Harvard. She was also 2002 Miss Illinois and 2004 Miss America.
District 15 House members are up for re-election this year. Incumbent Republican John Shimkus has been in and out of the House since 1997. While he is Republican, he is a more moderate Republican, meaning some of his views fall outside of traditional Republican views. His competition is Democat Kevin Gaither, a Sullivan High School graduate who's lived in this district throughout his life and hopes to rebuild the community, from school to health care.
District 110 House members are also facing off. The Republican candidate is Chris Miller, and the Democrat is Mattoon native Shirley Bell. Bell taught at Eastern Illinois University for 19 years before retiring. Miller grew up in Oakland and received an associate's degree in agriculture from Lake Land College.
To vote in the General Election in November, make sure you're registered to vote and take the time to further educate yourself about the candidates. For more information, visit https://www.elections.il.gov

About the Writer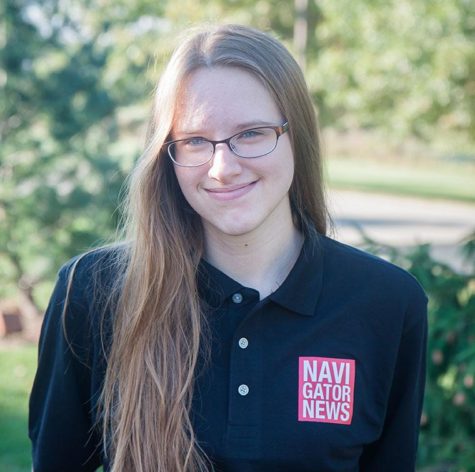 Derby Roan, Editor in Chief
Derby is the Editor in Chief of the Navigator News. She will graduate in Spring 2018 with an associate's degree in Pre-Medicine in the hopes of eventually...