What are distance learning classrooms?
Hang on for a minute...we're trying to find some more stories you might like.
Distance learning classrooms allow teachers to seemingly be in two places at once. Through this program, Lake Land College is able to provide distance learning classes on a variety of subjects. Distance Learning classes connect students on the main campus in Mattoon with students at the Kluthe Center in Effingham. Teachers are able to communicate with their students in two locations with the help of technology in the classroom. Both classrooms are equipped with cameras, a projector and microphones so that students and their instructor are able to connect with each other in discussion.  Distance learning classrooms are also more convenient for students and faculty that live in close proximity to the extension center or main campus. Having two classrooms allows for larger class sizes and more classmates to connect with the instructor and creates less scheduling conflicts for students.

About the Writer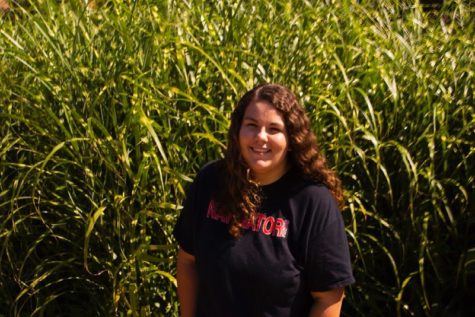 Abigail Buenker, Managing Editor
Abigail is currently the Managing Editor of The Navigator News. In years past, she worked on staff as the Copy Editor and Business Manager. In her current...