Valentine's Day Sucks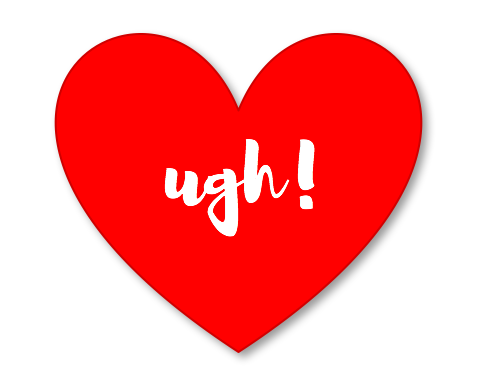 I won't lie- it sucks being alone on a day that spotlights couples in love. Being single on Valentine's Day usually means taking solace in my family and friends that love me, watching a good romantic comedy, and finding leftover chocolates in the clearance aisle. It's not that I have something against a holiday that celebrates bringing couples together, or reminding loved ones how much they're appreciated. What angers me the most about Valentine's Day is that it is a heavily marketed social construct that consumers partake in for the sake of 'love'.
And suddenly even saying "I love you" isn't enough anymore. Valentine's Day puts all of this needless pressure on couples to buy a great gift or plan the perfect date. The whole holiday is largely perpetuated by this grand commercial spectacle given to us directly by none other than florists, restaurant owners, jewelers, greeting card companies, and chocolatiers. What began as mere symbols of love and affection turned into looming expectations that can or must be bought for a significant other.
I think the best way to celebrate Valentine's Day is to spread love in all that you do. Live each day spreading love with purpose and intent- not just every February 14th.  No matter your relationship status spread love and positivity to everyone you encounter. Perform random acts of kindness, hold the door for someone, do a load of dishes for your mom, listen to grandma talk about her newest quilt project, or call up an old friend. Instead of putting all of our effort and dollars into one day of the year to show our affection, we should instead do our best year round.