Guilty Pleasure Foods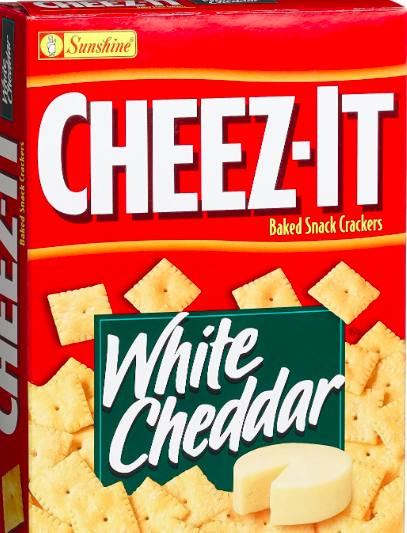 A food that I can't seem to stay away from is white cheddar Cheez-Its. Yes, these crackers are not only extremely delicious, but they are also extremely dangerous. I find that if I don't pour them into a bowl before diving into a box, I will have eaten much more than is nutritionally suggested!
The white cheddar variety is my favorite because it has so much more flavor than original cheddar Cheez-Its and somehow, they almost taste cheesier and are perfectly salted. However, if your local convenience store is tragically out of white cheddar, a close second that I would suggest is the Italian four cheese flavor. This variety seems to combine the sharp taste of Monterrey Jack, Romano, Parmesan, Mozzarella, and Asiago cheeses.
Cheez-Its not only make a great snack, but I've also found that they are also great to use in a pinch. I've used them in unconventional foods like party mixes and as crackers in bowls of soups and chili. No matter how you use them or which specific variety you try, Cheez-Its will not let you down!