Lake Land welcomes Jarrett Dunn
Welcome the newest faculty member of Lake Land College, Jarrett Dunn. All the way from Battle Creek, Michigan, Dunn has come to teach Math at our small community college. A self-proclaimed cat lover and new to the teaching world, he's a charming fellow to meet.
He started his education at a community college himself, before attending a four-year university. However, he did not go into teaching straight from there. He changed paths for a short time and joined the Peace Corps. This would turn out to be a life changing journey for Dunn, as it allowed him to become more cultured and to meet many different kinds of people.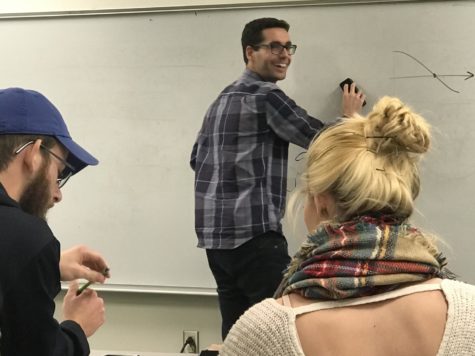 While joining the Peace Corps was a bit of a detour from his career path, it helped him to grow as a person, and later would help him to be a better teacher. Dunn says that community colleges attract people from "all walks of life" and so he is a good fit for our school.
Dunn also says that the students seem very friendly at Lake Land. Coming from a small city, he had no idea what to expect when moving to Mattoon, but he is thankfully enjoying the school's quiet and rural atmosphere and making new friends quickly.