Seoul Taco serves savory soul food
Seoul Taco, located on Delmar Loop in St. Louis, offers up a fusion of Korean and Mexican food in the most delicious way possible.
Food is served in Mexican style, as tacos, burritos and quesadillas, and seasoned with Korean Seoul spices. The restaurant offers alternative choices for customers with dietary restrictions. For example, those with gluten sensitivities can choose a Gogi bowl to avoid breads. Vegetarians can also avoid meat without sacrificing protein by adding tofu to their dishes. Customers can choose steak, spicy pork, chicken or tofu to go along with the veggies and cheese in their meals. You can even add an egg to any dish for only one dollar.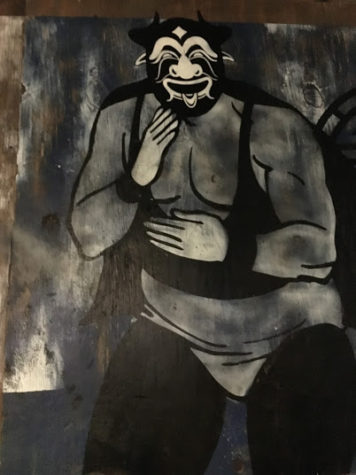 I enjoyed all of the food I tried at Seoul Taco. I sampled a tofu quesadilla and a steak quesadilla. Both came with cheese, lettuce, and sour cream. The tofu was very well-seasoned and took on its own savory, delicious flavor in the quesadilla I tried. The steak also tastes great in the quesadilla, adding a sweeter flavor to the meal.
Seoul Taco also offers a varied selection of sides, from nachos and cheese to traditional kimchi (a spicy cabbage dish). Another notable favorite side is the pot stickers, a kind of dumpling with pork and vegetables.
The restaurant itself is decorated in a way that makes it feel appropriate for any gathering, from a quick bite to eat on a day out to a meeting. The art on the walls is indicative of the cultures being combined in Seoul Taco's dishes, featuring traditional Korean masks as well as luchador-like men on the walls. Overall, it has a chic hole-in-the-wall vibe.
The restaurant had impressively fast service considering that I ordered during the lunch rush, and all of the workers were very pleasant. Seoul Taco is a great stop when you're looking for something savory in St. Louis.