SGA Newbies
Welcome Student Government's freshman officers
Hang on for a minute...we're trying to find some more stories you might like.
Student Government Elections have come to a close and it's time again to meet new members of the Association. The SGA is a student organization that works with and for the student body with their priorities and needs in mind to address issues students might have and work similarly to how a student council might, though with a somewhat higher level of involvement. When asked about the skills they believe they most bring to SGA many said they believed that was their leadership skills. Grace Mauck shared that she believes motivation to help others and her ability to work well with others. Jodie Harris said she believes she brings in a sense of someone who is trustworthy, and Grace Zeller said she believes that she believes she brings a positive attitude and that she's a hard worker.
What are your goals as an SGA Member? What originally drew you to join?

Grace Goddard: "I just really hope to discuss all the issues that go around campus and hopefully make a difference around campus."

Christian Dolan: "I hope to bring a lot of leadership skills to the table and try to make a difference on campus and make a better educational environment for everybody. I have an interest in government and an interest in the process."

Taylor Davidson: "[My goal is] to have insight to the council and be able to give my opinions and help Lakeland College. I really enjoyed my student council in high school and thought I'd enjoy it here and I want to help Lake Land."

Mazi Walker: "I want to represent the college very well and make sure that the students have a say in everything we do here at the college. I sat on the FFA state board so I know a lot about delegating and having representation for the students. I think that plays a big part in why I wanted to join SGA."

Macy Davidson: "I hope to properly represent the student body and also to create more leadership skills for myself to carry on into the future. I was a member of student council and I played various sports. I've had a lot of teamwork opportunities and opportunities to grow as a person and a leader. I wanted to continue that in my college education."

Grace Zeller: "[My goal is to] improve Lakeland College's student body and let everyone have their voice heard. I joined because it got me out of my comfort zone and helped me to meet new people."

Grace Mauck: "[I hope] to aid in the betterment of campus life and contribute to improvements at Lake Land College. I wanted to take advantage of this opportunity to step outside of my comfort zone in order to help others."

Jodie Harris: "[My goal is] to get to know the student body and let them know that they can trust me."

About the Contributors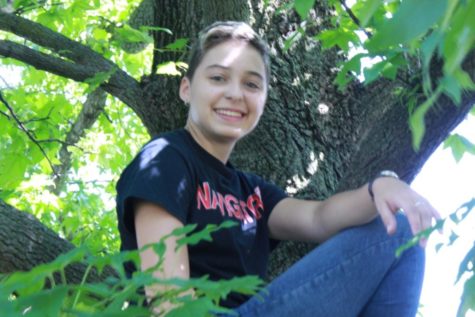 Zoë Donovan, Editor-In-Chief
Zoë is the Editor-In-Chief of The Navigator News. She started working for the Navigator in August of 2017.  Zoë is an English major with a love of journalism. She thinks she wants to go into Secondary English Education. She loves her cats, journalism and climbing trees. Facebook Comments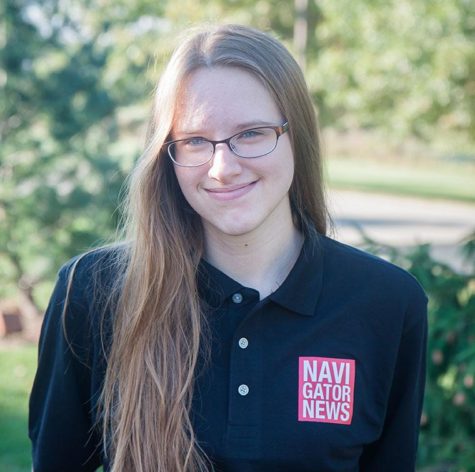 Derby Roan, Editor in Chief
Derby is the Editor in Chief of the Navigator News. She will graduate in Spring 2018 with an associate's degree in Pre-Medicine in the hopes of eventually cutting up dead bodies for a living. Facebook Comments