Who's Who Q&A
Staff, students welcome new Lakers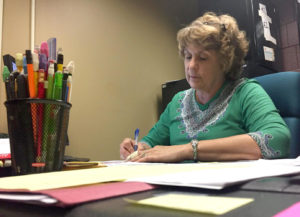 What's your favorite thing about Lake Land College?
Sharon Uphoff: The students – the diversity. You have traditional students, non-traditional students. I just like interacting with the students.
Karla Miller: Every day is different, the students, and the new potential.
Sarah Hill: I love working with students—I've always been a teacher, so I enjoy helping students with research and learning more about their life goals in the process. Lake Land has so many diverse programs and students, so it's a treat for me because I learn something new every day.
Charles Meaker: I like the friendly environment and how easy it is to transition from high school to Lake Land. In my high school, it was crammed in that once we leave high school, everything is going to change, it's going to become a lot harder, classes are going to be a lot bigger. They were preparing us for a university, but transitioning from high school to Lake Land was so smooth that it's almost like going to high school with a lot harder classes.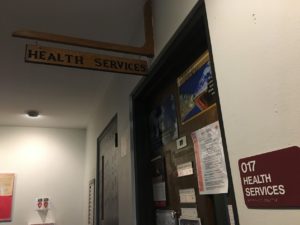 What should more students know about LLC?
Uphoff: Health services offers student health insurance if they need it. A lot of times, people don't know that I am here. I'm kind of that transition from high school for the traditional-age high school student that had a school nurse – they still have a nurse here.
Miller: Our tutoring program is free and appointment based. We usually tutor around 3,500 to 4,000 hours a year.
Hill: I wish more students knew about all the great resources we have in the library! The databases Lake Land College subscribes to are amazing for a school of this size—millions of articles from newspapers, journals, and magazines. We have apps for downloading free ebooks and audiobooks, as well as newspapers and magazines for them to browse through in our seating area. We receive popular fiction and nonfiction titles every month, too, so they can check out our bestseller and new arrival shelves across from the circulation desk for recreational reading. We have something for everyone!
Meaker: I wish more students would take advantage of the clubs. Some students come here and they think they're just coming to school, when in actuality there's so many clubs for you to get involved. You can meet new people, meet more friends, and be more socially active. There are a lot of clubs that people just don't know about. I didn't know about all of them until I became an ambassador.
What are you looking forward to this school year?
Uphoff: Just to meet the students. I love interacting with the students.
Miller: It's a brand new bunch of students with new potential.
Hill: I'm excited about reaching out to more area high schools and their dual credit students, as well as an upcoming exhibit we are hosting in the library in January. It's called Pictures of Nursing from the National Library of Medicine, and it's a visual exhibition of the history of the profession.  It will be on display for entire month, and I'm looking forward to seeing our nursing students and faculty learning more about the history of the field.
Meaker: I'm excited for it to be over. I'm interested to see where I'll stand at the end of the year.