How to get away this summer
Life hacks for planning cheap summer trips
In the summer months, students who take a break from learning are usually looking for a way to relax and enjoy themselves. Knowing how to find the cheapest getaways is an invaluable tool to them. Whether looking for something closer to home or wanting to jump across an ocean, there are ways to find the best option for your budgets.
It is always a great idea to consider what your goal is, if there even is one, for your vacation.  Is it a weekend getaway? Going to a place you never have been before?  Want to enjoy the scenery?  Eager to learn something new?  All of these are ideas you want to keep in mind when deciding your method of travel, destination and itinerary, but always try to stay flexible. Flexibility is the key to staying on budget and still getting that great vacation.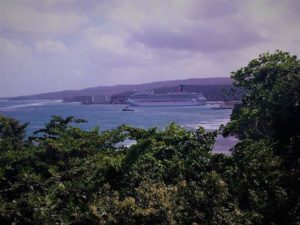 Once you know your goals, it is time to do some planning and research.  The most important factor is how much do you want to spend. The further ahead you plan your trip, the more time you will have to save money and the more you can do, but this takes diligence and determination, because you want to get the cheapest options for traveling and the most money saved for expenses.
When it comes to planning your method of transportation, plan based on where you are going. Going across the ocean?  Obviously a plane would be best.  Maybe all the way across the country, just upstate, or a couple states over?  Three main forms of transportation are a plane, train or a vehicle. Each will have its benefits and downsides depending on your destination. Make sure to layout all your expenses and the amount of time you would spend on each.
Planes are viewed as the easiest and most convenient options, but it varies by person.  According to Cheapair.com, flights are usually the cheapest between three and a half months to three weeks out from departure.  When you do not choose a nonstop flight, which sometimes can be cheaper, you will need to pay attention to layover times.  These can get very lengthy, but it is not often. Studentuniverse.com is an amazing option for full-time students to get discounts on flights and hotels.  Always check different sites to see how prices compare.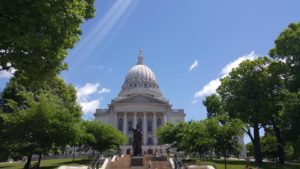 If you're looking for hassle free travel near the ground, the Amtrak is a great option. However, this is usually only the case in shorter distances.  Longer distances can take days because you will switch trains across various states, as seen in the graphic. Amtrak says cheaper options are always found over 14 days from your departure date. This is also a time when you will want to watch layover times because they can reach up to ten hours.
Road trips are also a great way to just have a fun get-away.  You can stop to stretch at your choice and even stop somewhere to check out a landmark on the way.  There is freedom in taking a car trip verses if you took a train or a plane.  If your car is not up to par, or you don't trust it, see if a rental car would still be a good investment. Most of the time it will add to your budget but give you piece of mind. Knowing your costs in fuel can show you the difference between the three options to help you decide.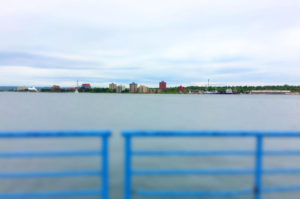 After deciding your transportation, it is a great idea to look into where you will stay while you are there.  Again, research many different sites and see your best option.  There are a few ways that you can cut costs for housing.  The easiest is to ask around your friends and family and see if any of them are interested in joining you, if you haven't already! The hotel costs can quickly go down, depending on the number of people you invite. There is also the opportunity of finding new friends while you're gone. Hostels are a great way to get cheaper housing while staying with a person that can possibly show you around the area.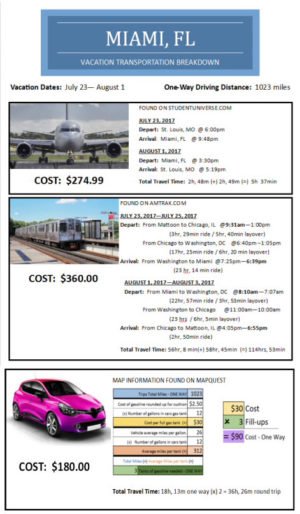 There is also something called couch surfing. On a site called couchsurfing.com you can find a host that has gone through a screening process and filled out an application to be a host.  You can read reviews on the host and determine if this is something you're comfortable with.
Know who gives student discounts. Students can get amazing discounts on different experiences and services, just by showing a student ID card. However, not everywhere will accept a Lake Land ID, so it can be tricky. One way to make sure that you get the most out of your student discounts is to get an ISIC ID, also known as an International Student Identification Card, available on myisic.com.  The basic card is only $20 which, compared to how much you can save, is a great investment.
Vacations can be as simple as going to a hotel a few cities over and relaxing or going across the country to new experiences.  All things are possible if you plan it out and your vacation plans are the same.  Planning out your getaway can help increase the chances of your success so take the time today to invest in yourself later.