Lake Land to keep activity period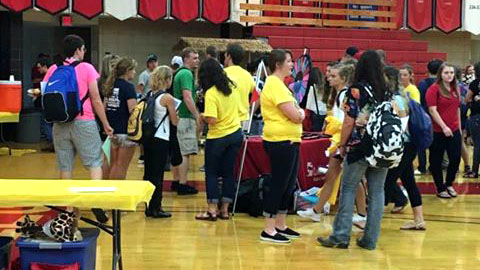 Before winter break, Lake Land students were given a survey regarding the activity period on from 11 a.m. to 1 p.m. on Wednesdays. There was debate as to whether or not students were actually utilizing this free time for its intended purpose: Lake Land College club meetings and activities.
Getting rid of this time would have allowed another time slot for classes students wanted to take but could not fit it into their schedule. But, since the life of a college student can be busy and stressful with school work and jobs, this period of time was given to students to participate in SAB activities and have club meetings athletic meetings as well.
Those who do not participate in college activities have down time to grab lunch, work on assignments, or just relax and prepare themselves for the end of the week.
After taking the survey and collecting the data, it was found that the Wednesday activity period is favored among the majority of LLC students. The free entertainment provided by the Student Activity Board has become a big hit among the students, allowing them to socialize and forgot about classes for at least an hour. Clubs are still able to meet at a time that works with most, if not all, of its members, and athletes have time to workout and meet with coaches.
After discussion with the board, it was decided that the activity period is here to stay.
If you are interested in participating in the events or joining a club, you are able to do so without classes and meetings conflicting with each other. Be sure to take advantage of this free time to have fun, work on assignments, meet with instructors, or meet with a club!