'Herzog' pulls at heartstrings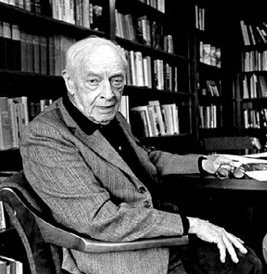 Sometimes you read a book and it gives you emotions that stick with you; other times you can read a book and it not have any effect on you whatsoever.
'Herzog,' by Saul Bellow, is one book that gives you emotions, strong enough that sometimes you have to put the book down. This book is hard story to read, just because of all the depressing things that happen to its main character, but you still want more so you read on.
If you have ever seen the Cohen Brothers film 'A Serious Man,' you will understand what that means.
'Herzog' is set in (and was published in) 1964 and follows the main character Moses E. Herzog, a 47-year-old Jewish man going through a midlife crisis. Herzog suffers many misfortunes, and the reader is never sure who should take the blame. That doesn't mean it is without happy moments either. In the book, many of the misfortunes leads to a revelation or rather a moment of clarity for Moses.
The book may be older, but it is without a doubt relevant to any reader today. Inside the book, Moses has moments of self-reflection by the writing of letters inside his head to both enemies and friends. His approach to self-reflection is not be much different than the way we evaluate our own and others actions still to this day.
I found many situations inside the book relevant to my own life, and I believe other readers will, too.  I highly recommend this book to every adult who has ever had a moment of self-reflection because of something bad that happened to them.
'Herzog' is so good that it was named by TIME Magazine as one of the 100 best novels in the English language, since the beginning of TIME (1923-present).