Halloween Haunts of 2016
Whether you are a thrill-seeker or a fanatic of all things Halloween, haunted houses have become a yearly tradition for many. Three of the top-rated haunts are the places to go in order to get a full experience, and the following houses have been rated and reviewed as being some of the best. Whether for simple frights or frightful fun, anyone is sure to have the time of his life. If you're willing to travel for a good scare, these are some the top places to go
House of Torment – FRIGHT
This haunted house located in Morton Grove, Ill., has been called by ABC News, "…one of the largest and most terrifying Halloween attractions in the nation…House of Torment is a more than formidable challenge for even the bravest of heart." This attraction was even listed in the Top 13 Scariest Haunted Houses in the United States by the Discovery Channel! They have two themes: Nightmare High and The Frenzy. Anyone under 12 is advised to not attend due to the intense experience. If you are interested in visiting this haunt, visit their website http://houseoftormentchicago.com/index.html for information on tickets, dates, preview videos and other important information.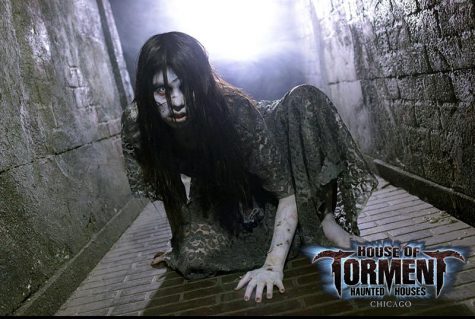 Sinister House – FRIGHT
This house is produced by Savage Ridge Productions and is located in DeSoto, Ill.  According to their website, http://www.sinisterhousehaunt.com/home.html, the theme for this house is set in the 1930's to 1950's following the horrifying life of Otis Hodge, a deranged serial killer who turned his farm into a safe place for other murderers, sadists and occultists. There is a great backstory to this theme on their website. The Sinister House is open every Friday and Saturday in October between 7 p.m. and midnight and the cost is a $15 admission fee.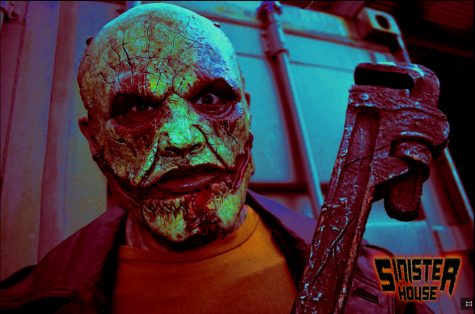 Undead Acres – Frightfully Fun
This site is a place for some great fun in all ages. Located in Monee, Ill., the Landscape and Nursery business opens every year for some family friendly Halloween activities. They have a haunted trail walk called the Terror Trail, which is mild at best, and some fun cannons for shooting corn.  However the most popular attraction they have is the Zombie Paintball and Shooting Gallery. This attraction is all fun, as you are on a trailer and you are allowed to shoot paintball at the zombies and hunt them down! No worries, they don't shoot back! And the shooting gallery allows you to shoot paintballs at a target. Each attraction has its own price, but you have a choice of different combination packs to save money. Look up all this information and more at http://www.undeadacres.com/ .