Conspiracy Corner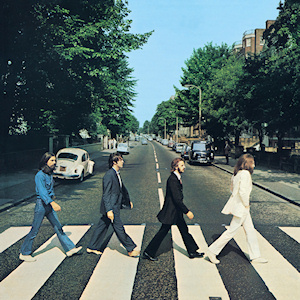 If you don't know who The Beatles are, it would be assumed you do not listen to music. At all.
Paul McCartney, knighted in 1977 by Queen Elizabeth herself, is said to actually be a hired cover-up for the real Paul who passed in 1966.
Supposedly, The Beatles covered up his death to remain a popular band but later felt guilty and started producing songs like "The Taxman," which gave hints to Paul's death.
Those who truly believe in this conspiracy believe the album "Sgt. Pepper's Lonely Hearts Club Band" was full of Paul-is-dead clues. Apparently, this showed that the Beatles formed a new band where a new fictional member joined them, going by Billy Shears. It is believed this is the true name of the Paul replacement.
John Lennon's song, A Day in the Life, contains the lyrics, "He blew his mind out in a car" which played backwards seems to say, "Paul is dead, miss him, miss him."
The end of the song "Strawberry Fields Forever," it seems that Lennon sings "I buried Paul," but in a later interview, he claims that he actually sang cranberry sauce and that there is no hidden message in "A Day in the Life." But all Lennon's words did not appease the conspiracy theorists.
These die-hard theorists see clues everywhere. The album "Yesterday and Today" shows McCartney around raw meat and doll parts which is said to represent his accidental death.
Of course we all have seen the "Abbey Road" album cover, a popular image forever immortalized in society. It shows the members walking across a road, each wearing something different as well as eye catching.
It seems they are walking in a funeral procession and Ringo is dressed in all black as if in mourning. George wore jeans like gravediggers wear and John dressed in all white like an angel as well as a clergyman. If you look closely, McCartney is not wearing shoes.
Believers think this is because he is dead and doesn't need shoes. He is also out of step with the rest of the band members, further adding to their suspicion.
Later in life, the supposed Paul impostor released an album called "Paul Is Live" which caused the conspiracy theory believers to think this is just another cover up to hide that the true Paul is actually dead.
Although this theory seems to have some steady ground, a good question to ask yourself is why the Beatles would go to such lengths to hide a friend's untimely death. Could it have been to keep the band going, fearing Paul's death would rip it apart? Could it have been that Paul asked them to never let the band die, even if a member did?
All these questions only spring more questions and we may never know the truth about McCartney.